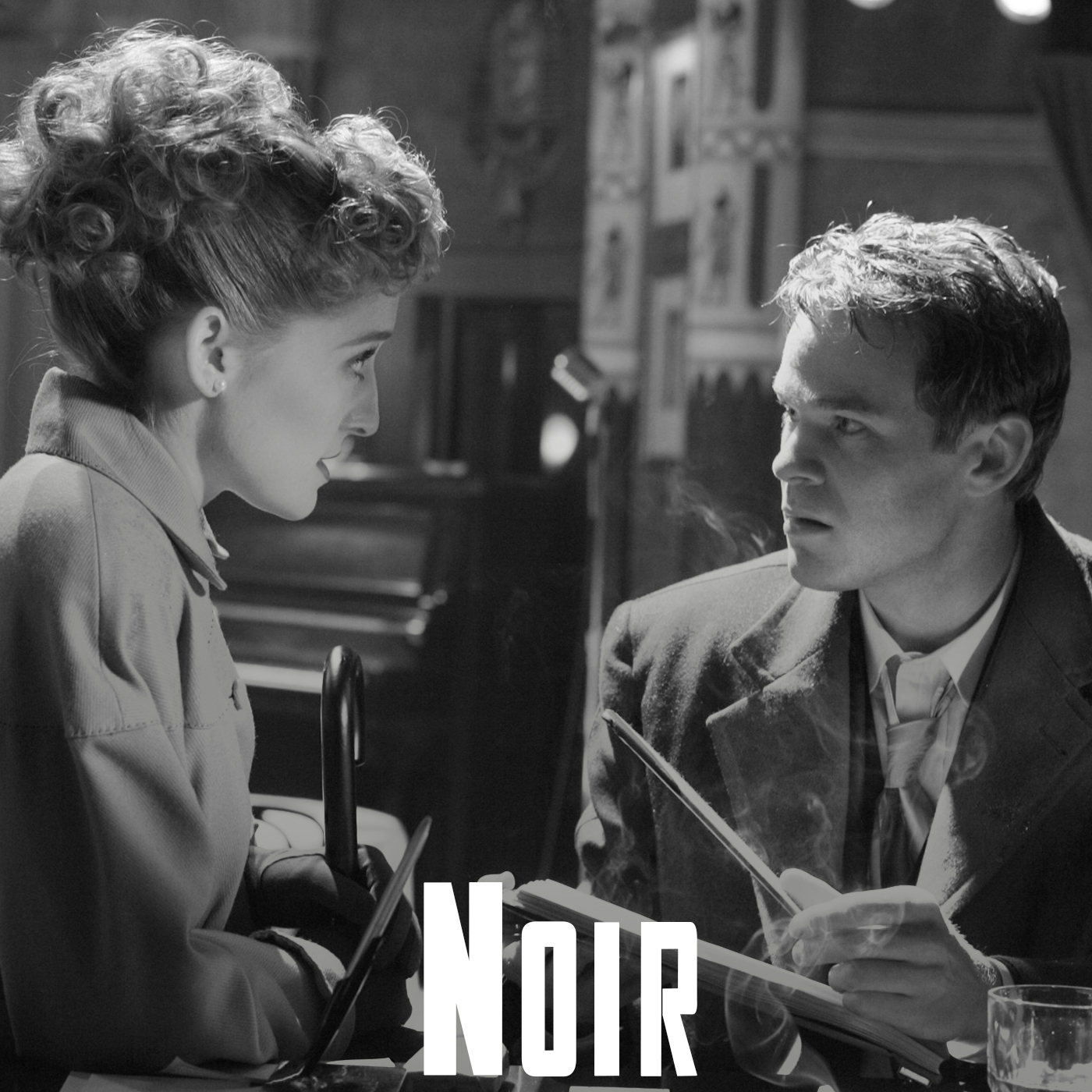 This week Zach is joined by Matt Truex from Lois & Clark'd: The New Podcasts of Superman (and Always Hold On To The Flash) to discuss the one hundred thirtieth episode of Smallville, "Noir." We talk comparisons to Lois & Clark's "Fly Hard," the first annual end-of-the-season-Jimmy-Olsen-filler-episode, the old time Hollywood influences, and more! Pour yourself a full a cup of joe and enjoy the latest Always Hold On To Smallville, hot off the presses!
Check out Matt's work including Lois & Clark'd: The New Podcasts of Superman: dailyknockoff.com
EPISODE ROUNDUP
Zach's Grade: C-
Matt's Grade: C-
IMDB Grade: 7.5
Superman Homepage Grade: 3/5
Bechdel Test: FAIL

SERIES TALLY BOARD
...From Metropolis: 16
Amazing Technicolor Kryptonite: 10
Amnesia Count: 55
Blue Shirt/Red Jacket: 57
Chloe's Unseen Connections: 27
Clark Loses His Powers: 9
Episode Title Said In Episode: 48
Hospital Visits: 104
In Media Res: 4
Injection Count: 47
Kent Truck Accidents: 10
KOs to Keep Clark's Secret: 38
KOs to Keep Oliver's Secret: 3
Lana Kills: 5
Lois Arm Punches: 6
Lois' Costume Closet: 4
Main Character Deaths: 13
Mind Control Count: 21
Movie Plot As An Episode: 15
Not The Last Son Of Krypton: 6
Possession Count: 21
Product Placement Pete: 18
Shirtless Oliver: 2
Shower Count: 21
Shut It Down: 10
Shut That Laptop: 26
Smallville High School Faculty Deaths: 5
Smallville High School Student Deaths: 17
Under The Influence: 32
Weddings: 4
"You Weren't Yourself": 32
Always Hold On To Smallville is brought you to by listeners like you. Special thanks to these Meteor Freaks on Patreon who's generous contributions help produce the podcast!
Chris Fuchs / @crfuchs7
Kevonte Chilous / @chill_us
Dallas Hernandez
Casey Cochran / @CaseyCochran53
Daryn Kirscht / @darynkirscht16
Joey Dienberg / @JoeyD94_13
JJ Hodges / @ForComicJunkies
DJ Doena
Jason Skipper / @skipper818
Nathan Rothacher
Mateo Jerrell Santiago / @mattsantiago88
Nathan MacKenzie / @maccamackenzie
Tim Miller / @timjmills
Joe McIndoe / @joemcindoe92
Steve Rogers / @SteveJRogersJr
Mollie Ficarella
Atif Sheikh
John Curcio
Mike Franz
Dylan DiAntonio
Mariana Sacchi / @sacchifx
Andrew Parker / @parkerstpaul
James Lee / @Jae_El_52
Jonathan England / @England422
Adam Sullins
Jo Michael / @jweissbrod86
Marc-ids Foppen
Alex Ramsey / @aramsey1992
Jason Davis / @superjay_92
Patrick Bravo
Cory Moore
James Bandini II / @semaj8595
Nick Ryan Magdoza / @nickryan
Eddie Bissell / @Kal_Ed11
Jim Thomas
Nicholas Fansler
Katherine Caldwell / @TheNinjaKate
Will Hunt / @superman100987
Clunk Kant / @clunkKant
Tee Hamill / @GroovySpiderHam
Alana Gibbs
Patricia Carrillo / @MsCarrillo92
Omar / @bboypsyklone
Tom Gehrke / @tomgehrke
Nicholas Coso
Erika Flynn / @ErkaF
Jarrett Gibbs
Anthony Anderson / @NigandNog
Jasmine Magele / @Jas mindaMT_NZ
Keith Fauls
Jay Paquet
Kody Thomas / @Sportsfan102512
Lauren D.
Alvin Ortland
PATREON: patreon.com/alwaysmallville
TWITTER: twitter.com/alwaysmallville 
FACEBOOK: facebook.com/alwaysmallville 
EMAIL: alwaysmallville@gmail.com 
ITUNES: itunes.apple.com/us/podcast/always-hold-on-to-smallville/id1080260981