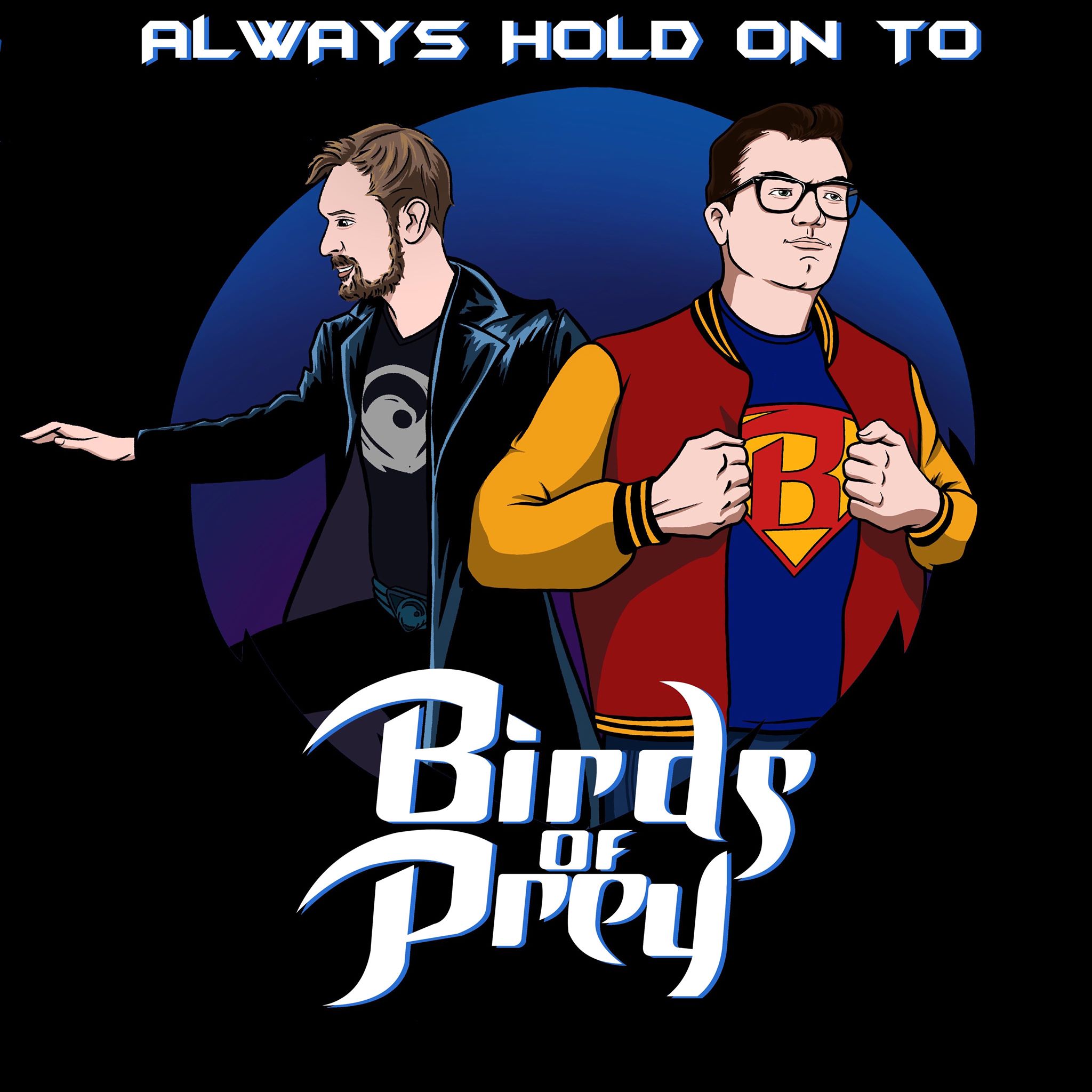 Birds Of Prey was a Batman-inspired series that aired on the WB from 2002-2003. With the WB's Birds making a cameo in Crisis On Infinite Earths and 2020 being the year of Birds Of Prey with a feature film coming out in February, the time seemed right for us to cover what could be described as the the spiritual sister series to Smallville.
In 2020 our Patreon will be covering one episode of Birds Of Prey a month with...Always Hold On To Birds Of Prey! Joining me in this endeavor will be host of Broken Wings: The Unofficial Birds of Prey Commentary Podcast and Lois and Clark'd: The New Podcasts Of Superman, Matt Truex! You know him from many episodes of Always Hold On To Smallville and he's been a regular voice on the Patreon as well. I could think of no one more qualified to navigate the streets and alleyways of New Gotham with!
Seeing as there are 12 months in a year and 13 episodes of Birds Of Prey, we're covering the pilot episode this month on the main podcast feed as a preview to all listeners of what to expect from Always Hold On To Birds Of Prey. Think of it as an early Christmas gift from the Always Hold On To Smallville family. Come what may, Merry Christmas. Goodwill towards men. And women.
Check out Matt on his other podcasts...
Lois & Clark'd: The New Podcasts of Superman: loisandclarkdpodcast.com
Broken Wings: The Unofficial Birds of Prey Commentary Podcast: brokenwingspodcast.com
EPISODE ROUNDUP
Zach's Grade: A-
Matt's Grade: A+
IMDB Grade: 6.9
SERIES TALLY BOARD
Alley Watch: 2
Bat-Out: 1
Dinah Vision: 4
First Appearance: 8
New Gotham _____: 1
Reduced/Reused/Recycled Footage: 1
Technobabble: 2
PATREON: patreon.com/alwaysmallville
TWITTER: twitter.com/alwaysmallville
FACEBOOK: facebook.com/alwaysmallville
EMAIL: alwaysmallville@gmail.com
ITUNES: itunes.apple.com/us/podcast/always-hold-on-to-smallville/id1080260981